VMAs 2018: Best and Worst Moments
Last night the 2018 MTV Video Music Awards aired and it was filled some great and not so great moments....... Keep reading to see what stood out to us!
Best Moments :
1. Cardi B opened the VMAs pretending to be holding what we thought was her new born baby, Kulture. She dropped the cover and showed us her 'Song of the Summer' award for her hit single "I Like It". It was great seeing Cardi back on the scene and welcoming us to this show with her warm personality.
2. Jennifer Lopez is this year's recipient for The Michael Jackson Video Vanguard Award and her performance set the stage ON FIRE!!! We all know that J-Lo can put on an amazing show but this one was so special and it meant so much to her. She was so appreciative to her fans and all of the people that have opened doors for during her 20 years in show business.
Lopez not only danced to a medley of her best music but she also celebrated the culture by adding some of our favorite songs from like Cardi B - Bodak yellow, Drake- Nice For What and In My Feelings.
3. Another great moment is during J-Lo's performance when she brought out rapper Ja-Rule to perform their early 2000s hit single "I'm Real" . The crowd went crazy !!!!! This is song will forever be a classic and a huge part of their careers.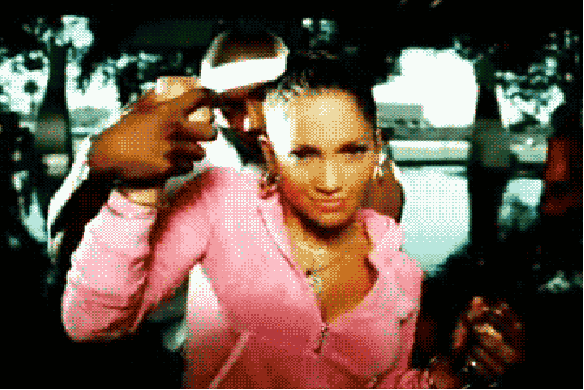 4. Okay okay , I know this wasn't technically apart of the show but can we talk about how beautiful Ashanti looked last night !!!! She WON and there wasn't even a contest !
Now for the WORST moments.......
5. Last night during Madonna's "tribute" to the late Ms. Aretha Franklin we all were staring at the television screen confused. During this time that Madonna was suppose to be talking about the legacy of the Queen of Soul but instead she took ten minutes to talk about her career and how she became a star.
The entire crowd's mood
Twitter's reaction to Madonna:
6. After Madonna's "tribute" to Aretha Franklin she presented Camila Cabello with the Video of the Year award. This moment was surprising to all and had social media going nuts !! Many felt like The Carter's or Childish Gambino should've won this award.
What were some of your best and worst moments of the VMAs ? Comment below!
xoxo,
Brigethia Arai
#MTV #VMAs #Madonna #CardiB #JenniferLopez #JaRule #Ashanti #CamilaCabello