28 Influential African Americans: Chance The Rapper
Black History Month is finally here!!!! Each day this month we will be honoring African Americans who uplifts our culture and exemplifies BLACK EXCELLENCE.
Chance the Rapper is an recording artist, songwriter,producer, actor and philanthropist. Chance is dedicated to helping his hometown Chicago, Illinois. In March of 2017, he announced a donation of $1 million to Chicago Public Schools. In fall of 2017, $2.2 million dollars was raised by his nonprofit organization and was distributed to 20 schools for their art and education programs. The total included a $1 million donation from the Chicago Bulls.
His philanthropic efforts have been noticed by former first lady Michelle Obama, a Chicago native. "We are so incredibly proud of you, Chance," Obama said in a video message.
His talent and humanitarian efforts earned him a place on Time magazine's list of the 100 Most Influential People for 2017. Chance made history by becoming the youngest entertainer to receive a Humanitarian Award at the BET Music Awards.
In 2015, Chance teamed up with The Empowerment Plan to launch Warmest Winter 2016, a company that makes self-heating, water-resistant jackets for the homeless that can be converted into sleeping bags. In 2016, he and his brother raised $100,000 for six elementary schools in Chicago, providing them with new technology. As you can see Chance is very involved with his community and he uses his platform and success to raise awareness and give back.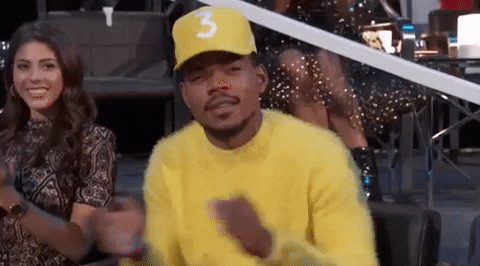 Thank you Chance for all that you do! You inspire us daily !!
Be sure you are subscribed to see who will be up next!
#BlackIsBeautiful #ChanceTheRapper #BlackHistoryMonth #BlackCulture #Culture #Chicago #Heritage